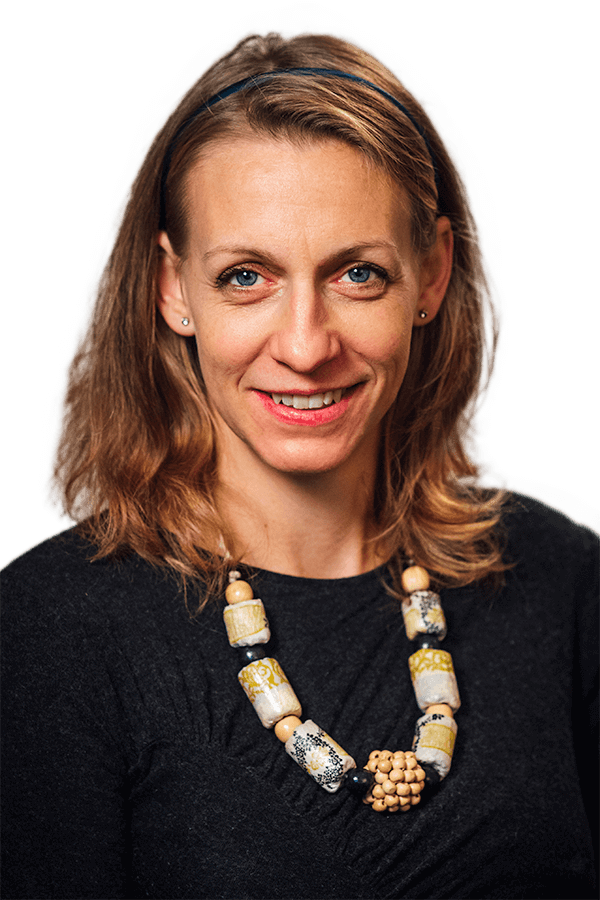 My work with clients is focused on the connection between the body and the psyche (body psychotherapy). I have a private psychotherapy practice in Prague and also work at the Psychosomatic Clinic (www.psychosomatika.cz), where I help patients in a board-and-care facility. My services include coaching using the gestalt approach and I do this for both groups and individuals. I also offer programs for groups that combine education, self-experience and bioenergetic exercises. This year, my colleagues and I have created a unique programme for corporate and other clients looking for team-building events based on cooperation, relaxation and personal growth (forest therapy, drama therapy, body psychotherapy). I volunteer in the Psycare project for the Czech Psychedelic Society (CZEPS) (http://psycare.cz). 
Additional education and training have included 5 years of psychotherapy training in integrative body-oriented psychotherapy with the Czech Association for Body-Oriented Psychotherapy (www.capzt.cz)  and 2 years of training in coaching using the gestalt approach (www.gestaltessence.cz). My experience in the commercial sphere includes work in HR and adult education. I completed the 12-month course "Train the Trainer", which is accredited by the Chartered Institute of Personnel and Development (CIPD) in London and, upon completion, worked there as an internal instructor.  
I am interested in various activities that facilitate personal growth, some of which I practice daily as part of having my own children. I also work with altered states of consciousness (e.g. in Maitri breathwork, www.maitri-dychani.cz). I am particularly interested in the integration of these experiences and their effect on personal growth.
I believe in enjoying life – being aware of the changes within ourselves and how they affect the world around us, of the interconnectedness of nature, the human psyche, our bodies and our spirit. 
I have two amazing sons. My other hobbies include travelling and discovering new things.
Membership:
I offer individual psychotherapeutic counselling sessions to adults. In my work I attempt to connect the body, the mind, the soul and the spirit, using techniques for increasing the awareness of emotions, feelings and needs in the human body. I draw on my knowledge in bioenergetic and biosynthesis therapies, Kum Nye yoga, gestalt therapy, as well as my own experiences. The methods, techniques and services I offer also include guided imagery, meditation, externalization using various objects (stones, seashells, etc.), gestalt coaching, counselling, facilitation, and training.  Last but not least, I can also assist in the integration of psychedelic (or holotropic) experiences into one's life. I work as an assistant in Maitri Breathwork as an assistant and can organize sessions for individuals or groups.
Education:
2006 – 2008: The University of Jan Amos Komenský
Master degree – Andragogy, focus on personnel
management, (Mgr.)
2003 – 2004: The University of Louisville, Master of Science in Human Resource Education (MSc)
(Focus on: All areas of HR with a specialization on training
and development)
1998 – 2002: The University of New York, Prague, Major: International and European Economic Studies
Bachelor of Science (BSc.)
Employment history:
08/2006–2014: Coca-Cola HBC ČR, s.r.o. – HR Consultant for Commercial Dept. / HR Marketing Specialist / HR Consultant (8 years of experience in the commercial sphere, mostly FMCG [fast-moving consumer goods] segment, intense HR work)

2014–2015: Alfa Human Services – fundraising, soft skills instructor in commercial companies, coach

2012 to current: Gestalt coach for individuals and companies, e.g. AXA Assistance (group and individual coaching), mBank, Coca-Cola HBC ČR, s.r.o., Det Norske Veritas CZ, s.r.o. 

2016 to current: Therapist in private-owned practice

Therapist at a board-and-care facility of the Psychosomatic Clinic, work with groups
language skills:
Czech – native speaker

English – advanced

German – intermediate

French – elementary