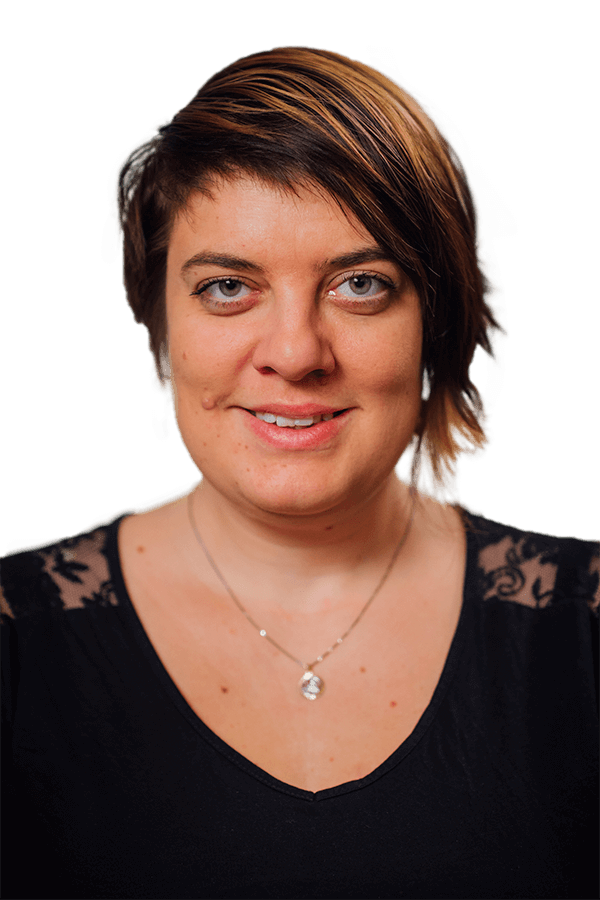 After graduating with a degree in psychology from the Faculty of Arts, Charles University, I have been working as a healthcare psychologist at the Department for the Treatment of Psychotic Disorders of the Daily Psychotherapeutic Sanatorium Ondřejov. Additional studies have included 5 years of psychotherapy training in gestalt therapy (IVGT) and a 2-year course in art therapy and artphiletics. I am also a member of the Czech Psychedelic Society, where my major involvement is in the Psycare project, which specializes in assisting clients dealing with difficult psychedelic experiences. My professional interests include expanded states of consciousness, psychospiritual growth and psychedelic-assisted psychotherapy. When not working, I have a wide range of other interests including self-education, various creative activities, and keeping my close personal relationships strong and healthy.
I offer individual psychological counselling and gestalt therapy sessions for adults and adolescents. Topics I can help you with include:
difficult situations and support in difficult times,
relationships and relationship crises,
feelings of anxiety and depression,
spiritual crises (spiritual emergencies) and psychospiritual support,
integration of difficult psychedelic experiences,
personal growth.
In my therapy sessions, I use the gestalt approach, which focuses on the experiencing and awareness of the here and now, and an authentic contact with one's inner self. The essential goal is to bring into harmony the mind, the emotions, and the body. In such sessions, it is essential to establish a safe space for self-expression and provide support for seeking out new experiences. I can also include work with guided imagery and art therapy in our sessions. I do not administer psychedelic substances as part of my therapeutic work.
Both long-term cooperation and short-term crisis interventions are possible.
1000 CZK per 50-minute session. Cash payments only.
CURRICULUM VITAE
Name: Mgr. Anna Říhová
Contact: Phone: +420 608 523 120,
Email: anna.rihova@czeps.org


Education:
2006–2012: Charles University;
Faculty of Arts, Psychology, MA programme

"Love relationships in schizophrenia patients" project;
Research grant in 2012, internal grant of the Faculty of Arts, Charles University

2010–2011: Universidad de Granada, Spain;
2-term exchange programme (Erasmus), Facultad de Psicología

2013: Clinical psychologist;
specialist postgraduate training, IPVZ

2012: Healthcare psychologist;
lifelong learning course, accredited by the Czech Ministry of Education, Youth and Sports

Training courses:
2013–2018: Institute of Gestalt Therapy Training (IVGT), 5-year systematic psychotherapy training course in gestalt therapy, accredited by the Czech Association for Psychotherapy (ČAP), European Association for Psychotherapy (EAP), and European Association for Gestalt Therapy (EAGT)

2012–2013: Systematic 2-year course in artphiletics and art therapy, instructor: PhDr. Mariana Štefánčíková, PhD

Employment history:

2012: Daily Psychotherapeutic Sanatorium Ondřejov, Department for the Treatment of Psychotic Disorders; healthcare psychologist, psychotherapist, practitioner of metacognitive training (Moritz)

2012–2013: Educasoft, educational game for senior secondary school students planning to apply for college; editor of the psychology section, coordination and administration of the project

2011–2013: SFFservis; instructor and coordinator of preparatory courses for the study of psychology

2011–2014: Kampomaturitě.cz (Amos); instructor of preparatory courses for the study of psychology

2009: Czech Association for Mental Health; project coordinator of Škola seznamování (Course on Meeting People)

2008–2012: Prospe o.s.; primary prevention instructor at primary schools

2008–2009: Mýto Therapeutic Community; occupational therapist, external cooperation

2007–2008: Czech Association for Mental Health, "Ways out of the Labyrinth of Mental Illness"; project within the Transition Facility 2005 programme, Civil Society Development Foundation (NROS); assistant coordinator
Training, courses, internships:
2019: Stargate School (Meenakshi M. Kramvik, Jeneane Prevatt; Kayumari)
2019 Reuven Feuerstein's cognitive training approach I (ATC Prague, 80 hours)
2018: Psychedelic sitter course for research and harm reduction purposes (Mgr. Michael Vančura, MUDr. Stanislav Kudrle, Mgr. Petr Odstrčil)
2014–2016: Rorschach; 2-year basic course (PhDr. Ženatý, Mgr. Macák; IKP)
2009–2010: Drawing trees, drawing figures, Lüscher colour test, hand test (course of projective tests, PhDr. Zdeněk Altman)
2010–2012: The Path of the Artist; personal growth course (Mgr. Jan Vávra)
2008: Reinforcement of positive life values and attitudes; self-experience training in primary prevention (Complex Primary Prevention Programme, KPPP)
Language skills:
Czech – native speaker
English – advanced user (FCE C – 2005)
Spanish – active user