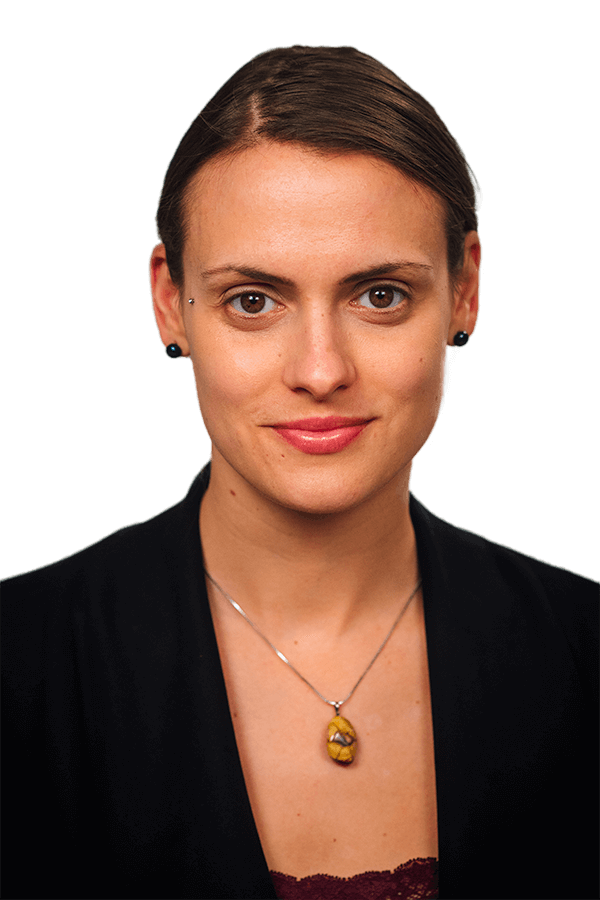 For more than three years, I have been working as a therapist at the Adicare alcohol treatment centre in Prague and as a researcher at the Czech National Institute of Mental Health (NÚDZ). In my work and research, my principal focus is on how breathing therapy techniques or mindfulness methods can help increase patient's satisfaction with life and their sense of well-being. I am currently working as the lead researcher on a project that is looking at new technologies to use where existing practical training methodologies are not achieving desired results. I have been participating in various types of psychotherapy training programmes, including longer-term, comprehensive training courses in daseinsanalysis, and continuing courses in cognitive behavioural therapy and schema therapy. Additional courses include those on mindfulness, focusing, and emotional freedom techniques (EFT tapping). I only use techniques which have worked for myself and which I often continue to use in my own life. I not only have a master's degree in psychology but have also studied art and design in Glasgow, Scotland. I consider psychotherapy as a form of art, and my goal is to tailor this art to the particular needs of each client.
In my psychotherapy sessions, I combine various methods of working with thought in combination with guided imagery techniques. I make use of cognitive behavioural therapy methodologies, which can help identify patterns of behaviour and emotions that can unduly complicate a person's life. Having identified such patterns, we work to overcome their negativity patters using techniques based on schema therapy (e.g. working with the inner critic and the wounded inner child), EFT (working with the body and processing the past), focusing (working with the experience of strong emotions on the body), and mindfulness (working with focused attention and meditation techniques). I respect the individuality of each of my clients and take a considerate interest in their situation as we join forces to therapeutically make the person's life closer to what they would like it to be. I am convinced that such an approach can have a therapeutic value of its own.
Šouláková, B., Kasal, A., Butzer, B., & Winkler, P. (2019). Meta-Review on the Effectiveness of Classroom-Based Psychological Interventions Aimed at Improving Student Mental Health and Well-Being, and Preventing Mental Illness. The journal of primary prevention, 1-24.
Francová, A., Šouláková, B., Procházková, L., & Fajnerová, I. (2019). RELAXATION-SUPPORTING BREATHING EXERCISE IN VIRTUAL REALITY – PILOT STUDY [DECHOVÝ TRÉNINK VE VIRTUÁLNÍ REALITĚ NA PODPORU RELAXACE – PILOTNÍ STUDIE]. Ceská a Slovenská Psychiatrie, 115(1).
800 CZK per 50-minute session. Cash payments only.
Training courses
2014–2019: Daseinsanalysis psychotherapy training course, Prague College of Psychosocial Studies
5-year training course in daseinsanalytical psychotherapy, accredited by the Czech Association for Psychotherapy (ČAP)
2016 to current: Cognitive behavioural therapy training course, Odyssea – International Institute of CBT
5-year training course in cognitive psychotherapy, accredited by the Czech Association for Psychotherapy (ČAP)
2019 to current: Schema therapy training course, First Institute of Schema Therapy, accredited by the International Society of Schema Therapy (ISST)
Education
2010–2014: City of Glasgow College – Computer Art and Design
2014–2019: Prague College of Psychosocial Studies – Psychology
Additional courses
Emotional freedom techniques (Marta Nosková)
Mindfulness-based stress reduction (Jan Burian)
Employment history
2006–2017: APLA Prague
Assistance services for adult and juvenile persons with autism
2016: Czech National Institute of Mental Health
Lead researcher on the project:
"Application of games in virtual environments combined with biofeedback for interactive training of mindfulness" Grant for applied research by Technology Agency of the Czech Republic (TAČR), 2017–2019
2018: Adicare s.r.o.
Individual therapy and relaxation group sessions
Publications
Šouláková, B., Kasal, A., Butzer, B., & Winkler, P. (2019). Meta-review on the effectiveness of classroom-based psychological interventions aimed at improving student mental health and well-being, and preventing mental illness. The journal of primary prevention, 40(3), 255-278.
FRANCOVÁ, A., ŠOULÁKOVÁ, B., PROCHÁZKOVÁ, L., FAJNEROVÁ, I. Relaxation-supporting breathing exercise in virtual reality – pilot study [Dechový trénink ve virtuální realitě na podporu relaxace – pilotní studie]. Česká a slovenská psychiatrie. 2019, 2019(115), 20-26. ISSN 1212-0383.
FRANCOVÁ, A., ŠOULÁKOVÁ, B., FAJNEROVÁ, I., PROCHÁZKOVÁ, L. The use of relaxation-supporting breathing exercise in virtual reality [Využití dechového cvičení ve virtuální realitě na podporu relaxace]. 5th Kladruby Symposium on Interdisciplinary Neurorehabilitation, focus on innovative technology and treatment management for acquired brain injury [V. kladrubské neurorehabilitační interdisciplinární sympozium s mezinárodní účastí, zaměření na inovativní technologie a rehabilitační management pro pacienty se získaným poškozením mozku] Kladruby. 01 Nov 2018 – 02 Nov 2018.
FRANCOVÁ, A., ŠOULÁKOVÁ, B., PROCHÁZKOVÁ, L., FAJNEROVÁ, I. Design, development, and evaluation of a novel mindfulness-supporting VR device. International Conference on Disability, Virtual Reality & Associated Technologies. University of Nottingham, England. 04 Sep 2018 – 06 Sep 2018.
PROCHÁZKOVÁ, L., FRANCOVÁ, A., ŠOULÁKOVÁ, B., FAJNEROVÁ, I., HOMMEL, B. Design, development, and evaluation of a novel mindfulness-supporting VR device. International Conference on Disability, Virtual Reality & Associated Technologies. 2018, 2018(12)
ŠOULÁKOVÁ, B., FRANCOVÁ, A., FAJNEROVÁ, I., PROCHÁZKOVÁ, L. VR BREATHing (http://www.nudz.cz/files/pdf/sw-mindfullnes-info.pdf, http://www.nudz.cz/vyzkumne-programy/vp2-socialni-psychiatrie/profil/ – SW registration)