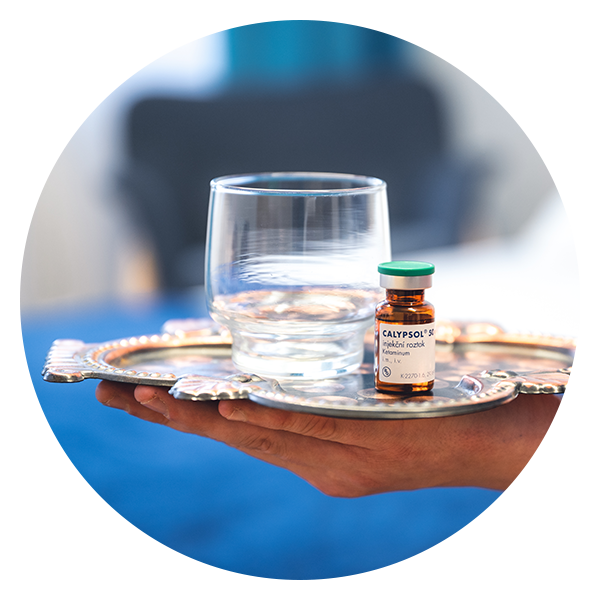 Ketamine is a medication used to induce general anaesthesia (in adult or more frequently in paediatric surgery and during dental procedures) and to alleviate pain. Its safety in humans has been well established in the course of more than 50 years of its clinical use. In the last two decades, ketamine began to be used for the treatment of depression in the USA. Its efficacy in this indication has been documented in numerous clinical studies. It is considered a rapid-acting antidepressant, which means that its antidepressant effect occurs on the day of administration and lasts for an average of about 5 days. As an antidepressant, ketamine is used in much lower doses than when used for general anaesthesia, so it does not produce loss of consciousness. At this dose level, the effects of
ketamine typically include:
mild dream-like or dissociative state
antidepressant and antisuicidal effect (i.e., it decreases the risk of suicide)
anxiolytic effect (anxiety relief)
psychedelic state (expanded state of consciousness).